We spend a lot of time promoting the idea of cabinet refacing because it allows our clients to transform their kitchen while saving them tons of money and keeping landfills clear of unnecessary waste. However, it's also important to note that we can completely overhaul the interior of your cabinets while refacing them. So, if you want to bring your kitchen cabinetry to a whole new level, make sure you turn to expert cabinet remodel contractors in Northampton County for help.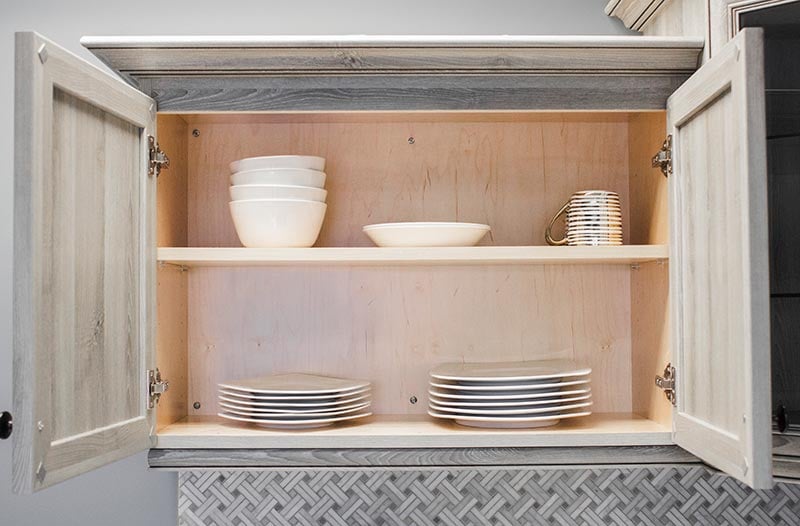 The ultimate kitchen design prioritizes function and flow. The same holds true for cabinet design, including the interiors. Empty cabinet space is a wasted storage opportunity. Tap into your intuitive knowledge of "what goes where" – and "what happens where" – to design custom cabinet interiors that keep everything in easy, accessible, and organized reach.
Also, the more we optimize cabinet and drawer interiors, the easier it is to remove a cabinet here or swap it out for a shelf there, opening up the kitchen space. Here are things to keep in mind along the way.
Remodel your kitchen with a big picture in mind

The moment homeowners begin a kitchen remodel, they often find themselves obsessively focused on things that don't actually impact the big picture as much as they might think. So step back from the micro-view for a moment and evaluate your kitchen from a big-picture perspective. How much will your interior cabinets be seen or inspected?
Rather than hyper-focusing on the colors or finishes of interior cabinet innovations, keep your eye on the goal of what makes the most sense for cabinet and drawer use. Once all your kitchen gadgets, tools, and dishware are set in place, the interiors will hardly be noticed.
1.
Upgrade your cabinets with added storage space

If you're refacing, odds are the cabinets are ten years old or older—and cabinet interiors have come a long way since then. Nowadays, storage solutions abound. From pull-out shelving to the custom pot, pan, and dishware storage, the newly installed storage solutions will automatically improve your cabinets' appearance when they're open.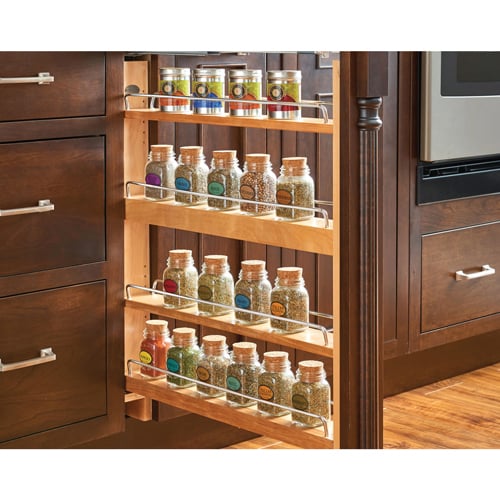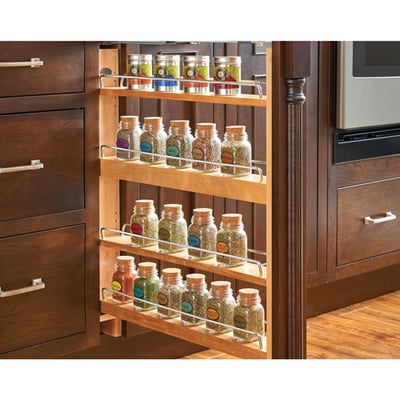 Click Here to get an idea of some of the mix-and-match cabinet storage solutions available. You'll love how they keep things so organized that there's no more room for "drawer jumbles." Using every inch of your interior cabinets can double its storage capacity.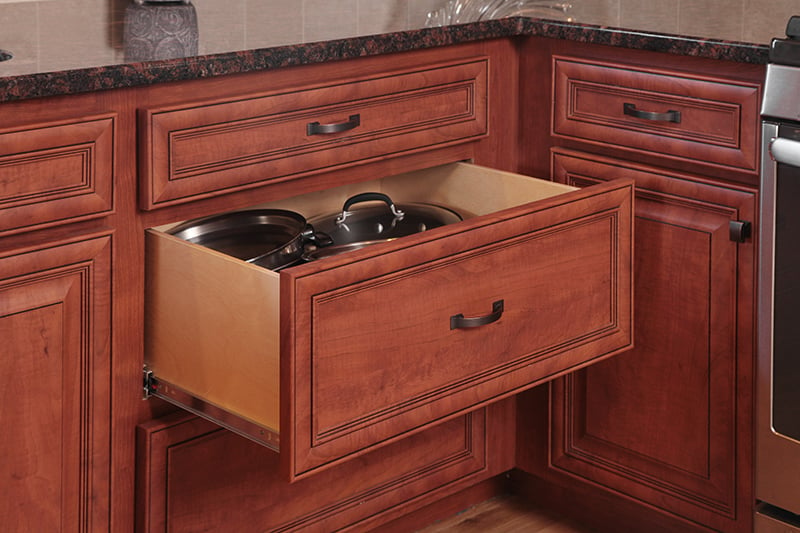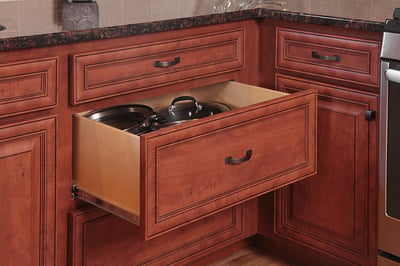 Even refaced cabinets can get a functional upgrade from cabinet doors to pot drawers. Sliding the pots and pans out to you vs. climbing inside the cabinet to access large pots and lids is a game-changer. The pot drawer solution is not only super functional (and quieter) but also updates the aesthetic design of your newly refaced kitchen.
2.
Reconfigure your cabinets for a fresh look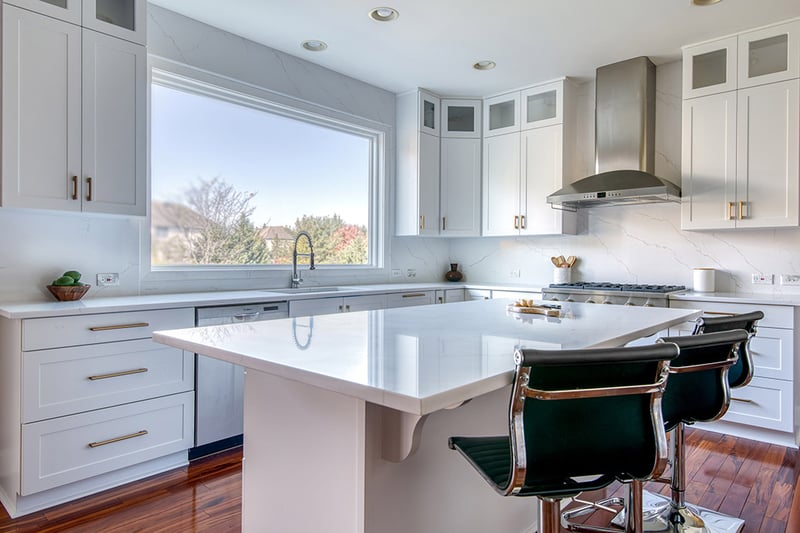 Does your kitchen renovation involve a new layout, the addition of a kitchen island, or a reconfiguring of appliances? If so, you'll need to re-think the cabinet interiors. Re-configuring cabinet interiors can make it possible to eliminate some of your kitchen cabinetry altogether, allowing room for some of the kitchen remodeling extras you didn't think you had room for. For example, you may find there's now a corner space available for a breakfast nook, a family message center, or open shelves.
Have some spare time and a knack for crafting? You could get creative with a DIY solution, like lining the back and walls of the inside of your cabinets with decorative self-stick patterns. This is especially attractive when paired with glass cabinets but can create a unique and stylish design element inside any cabinet.
Looking for a custom cabinet remodel in Northampton County?
Is the idea of cabinet reorganization overwhelming? Don't worry! Kitchen Magic got you covered. Our Barwen stock cabinet and a range of in-house personalized options can be tailored up to your satisfaction. Give us a call and get a free, no-obligation in-home design consultation so we can help you choose the right cabinet and drawer solutions for your cabinets. We're at your service whether you're located in Hellertown or elsewhere in the Northampton County area!