Pendant lights have been popular for quite some time—largely since the choice for a kitchen island prevails decade after decade. In the island's post-war beginnings, as kitchen spaces began to become larger, there was rarely designated task lighting for the kitchen; rather, overhead lighting sufficed for all spaces—with a separate fixture over the eating area.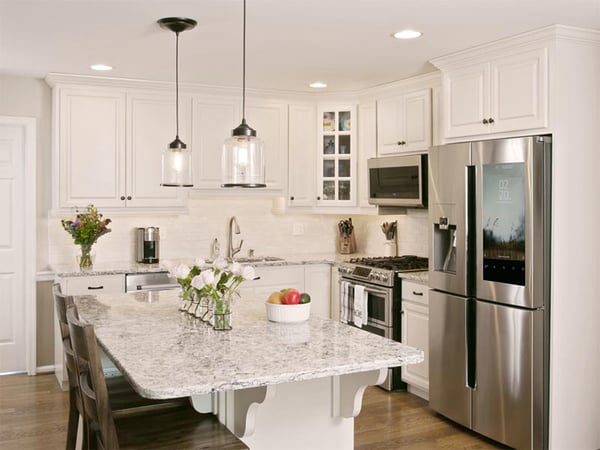 Over time, though, kitchen design and the importance of lighting has gained increased attention, begetting more region-specific lighting options (overhead, peninsula, island, dine-in areas, under cabinet, toe kick, and so on), placing greater emphasis on the need for both task and ambient lights.
So, if you're considering a kitchen remodel and you're currently planning a lighting scheme for your home, here's a few tips to make your kitchen feel uplifting and warm with it.
Pendant & suspended lighting fixtures: planning and selecting tips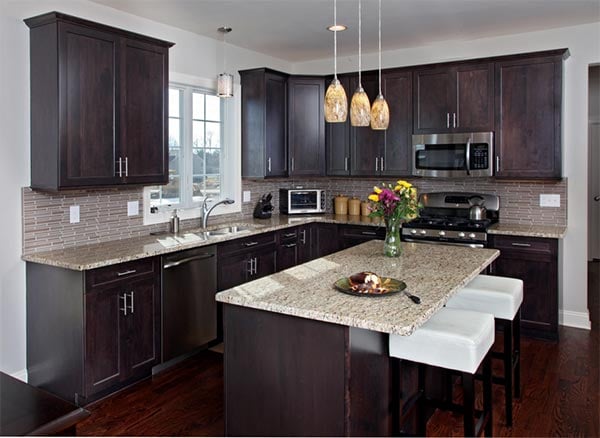 The more pendants have become standard, the bigger and bolder they've gotten. More thought goes into creating the right lighting plan—providing consideration for number of pendants, placement, length, etc., within the general kitchen lighting plan.
There are several different questions you'll work through with your designer as you select the right pendants for your kitchen space. Take note that interior design often revolves around the "Rule of Three" concept.
As orderly as pairs are, research shows most humans find odd numbers of things more visually appealing. While even numbers yield symmetry, odd numbers create more interesting contrasts. For this reason, most design themes are repeated in twos or threes—though there are exceptions—so you'll notice the "Rule of Three" shows up often.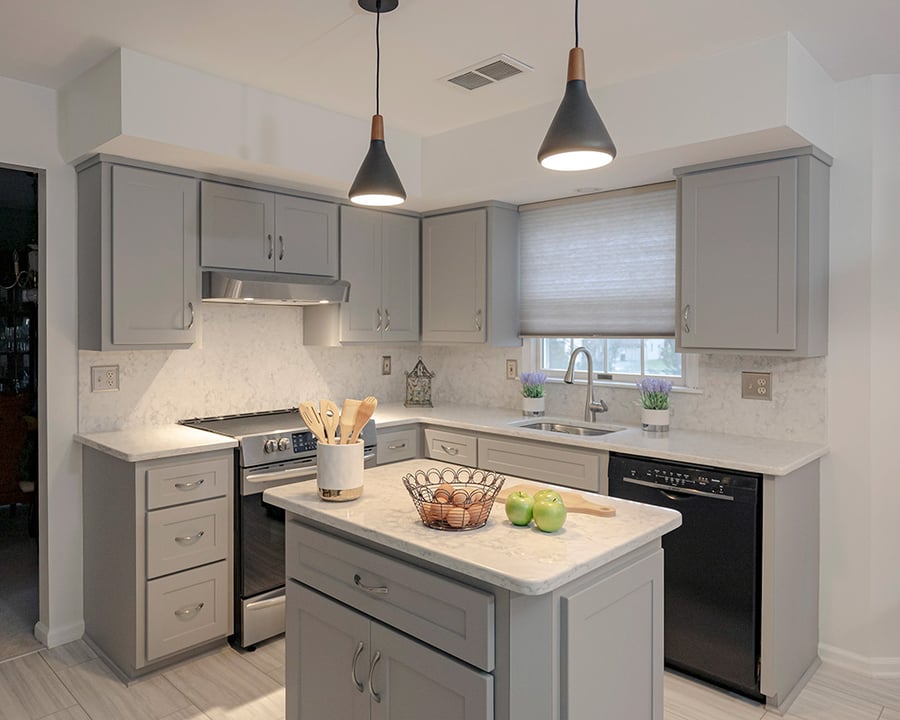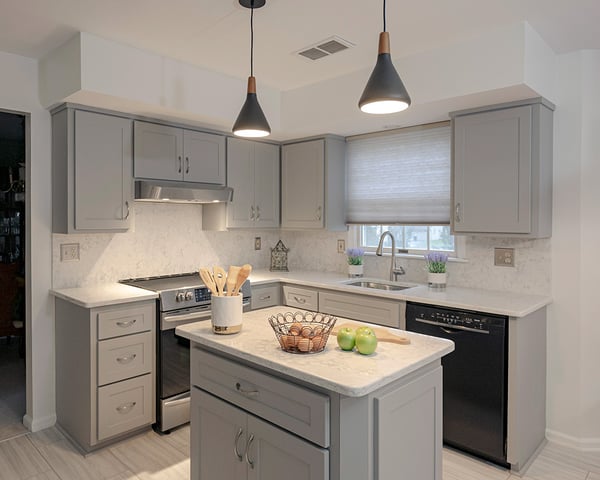 How many pendant lights should you have?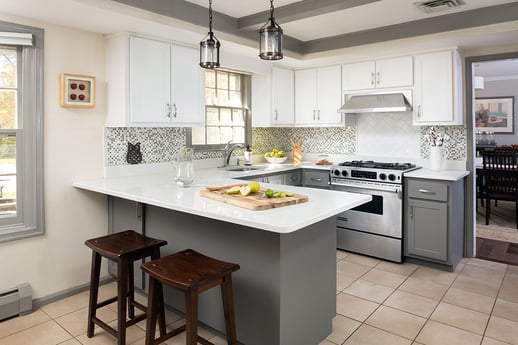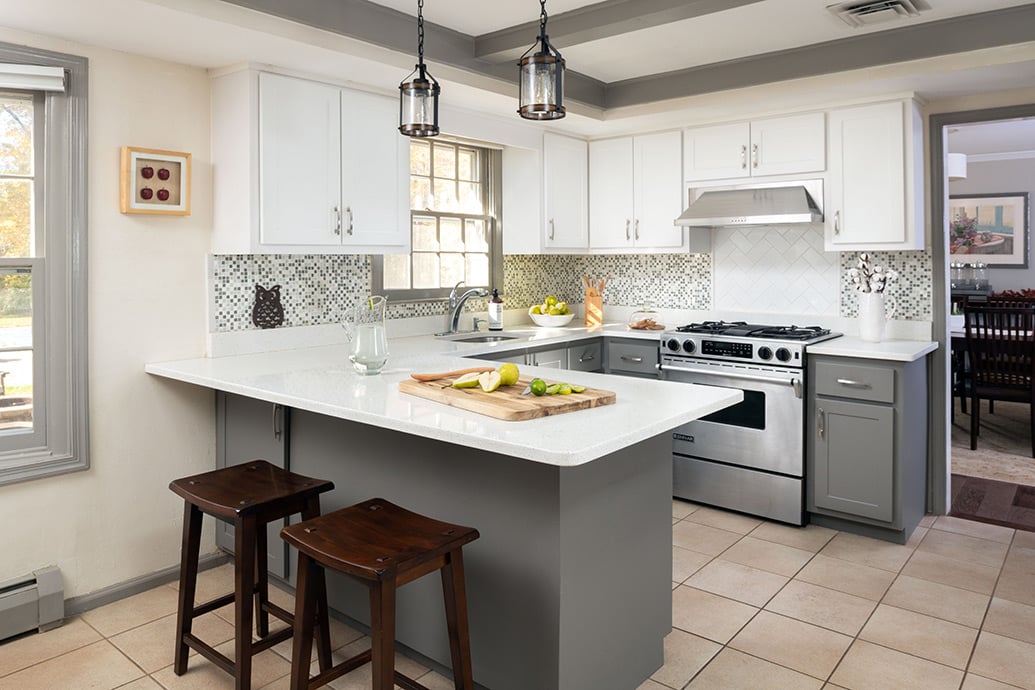 Based on the unspoken rule: three, of course…!
…but not always. The "Rule of Three" is directly linked to scale.
While three pendants might work perfectly over a standard or oversized island or bar, two larger pendants may look better over a peninsula. In the latter case, we'd make sure those two pendants are suspended on one plane, and suspend any other pendants (such as over a sink, the range hood or small bar) on a separate plane.
 

Are the various lighting planes balanced?
That brings us to the question of planes. Recessed cans are all consistently installed the same number of recessed inches into the ceiling (same plane). Ceiling-mounted fixtures are installed right against the kitchen ceiling (same plane)—and this is also true for under cabinet lighting, toe kick lights, etc.
Pendants should also be suspended on the same plane to provide balance, so if you break the "rule of three," odds are your designer will suggest separate planes for the different pendant locations to 'please the eye' and the brain's need for order.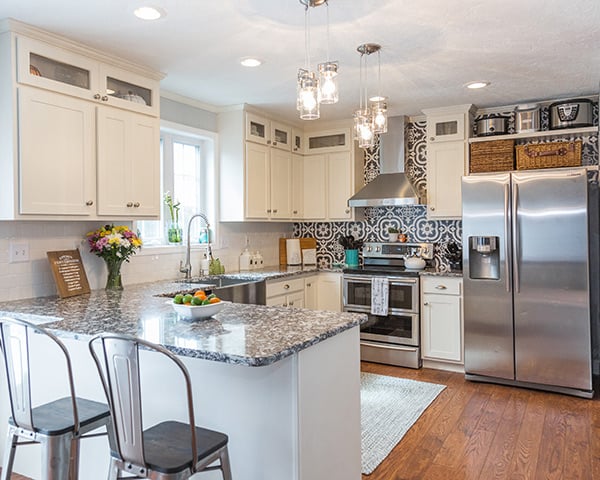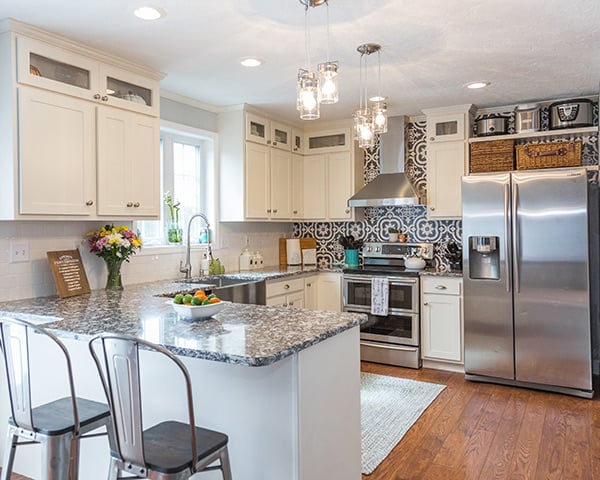 Do we want them to provide color, texture, or design flair?
Pendants allow you to experiment with color, texture, and design flair—even for the most traditional or design-neutral homeowner.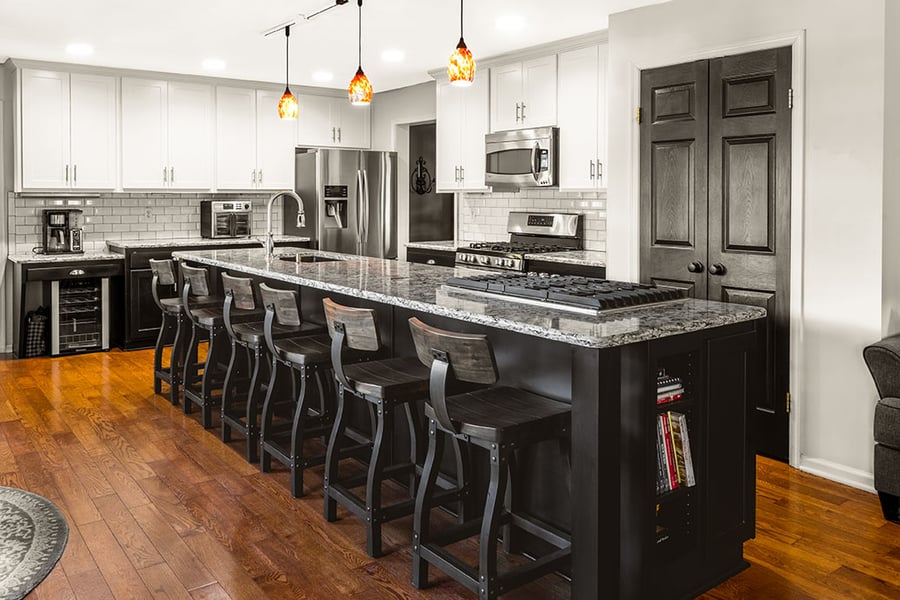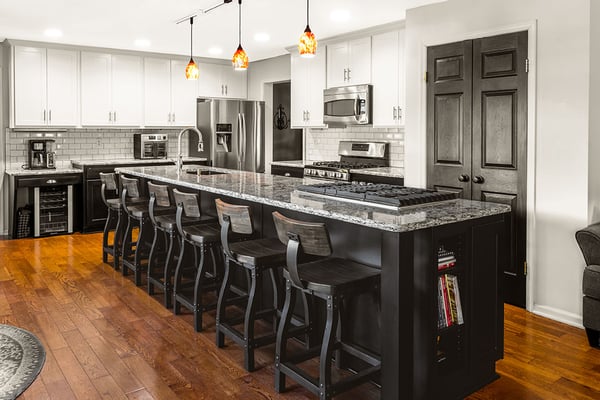 While a basic, standard pendant option is worth choosing as a fallback plan, think outside the box and see if you're drawn to pendants with a little more flair. Pops of color are one way to go about it, as are uniquely shaped pendants or those made from a combination of materials.
What pendant lights are in style now?
For those planning a kitchen renovation, some fun and trending pendant styles to think about include:
1. Globes and half-globes
This is a great way to add curved or round lines to a kitchen design that's predominantly linear and more streamlined. There is also a very old-world or historic look to globes, making them an easy fit for farmhouse or rustic kitchen designs often seen in Bucks County.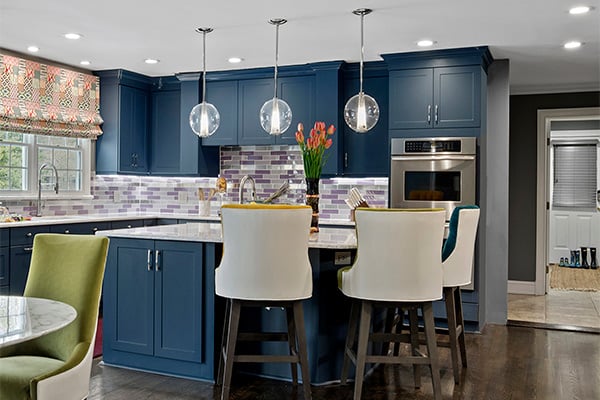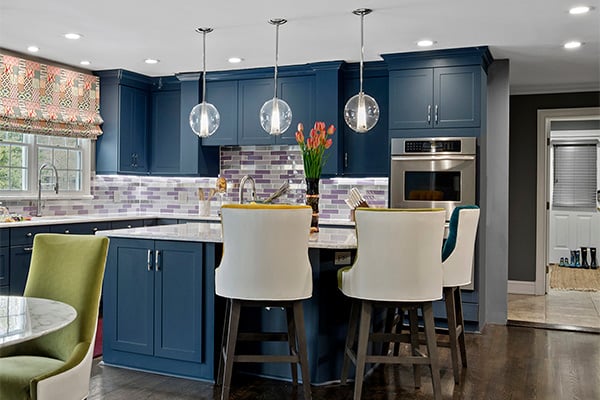 2. Clear glass
If you're not a fan of the way pendants interrupt the visual space, or you're looking for a minimalist space, clear glass is a good option. Keep in mind, however, that the light won't be diffused so choose your bulbs carefully.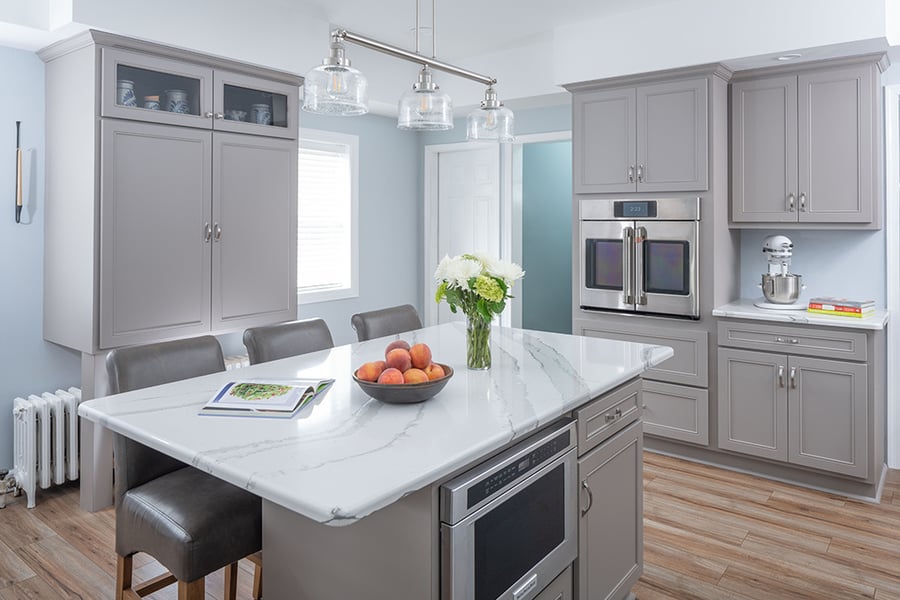 3. Shiny or dull metals
Modern and post-modern kitchens, or kitchens with white/black or integrated appliances, might appreciate adding another texture/material to the mix using shiny or dull-metal finished pendants. These can also be a fun way to jump aboard the mixing metals trend.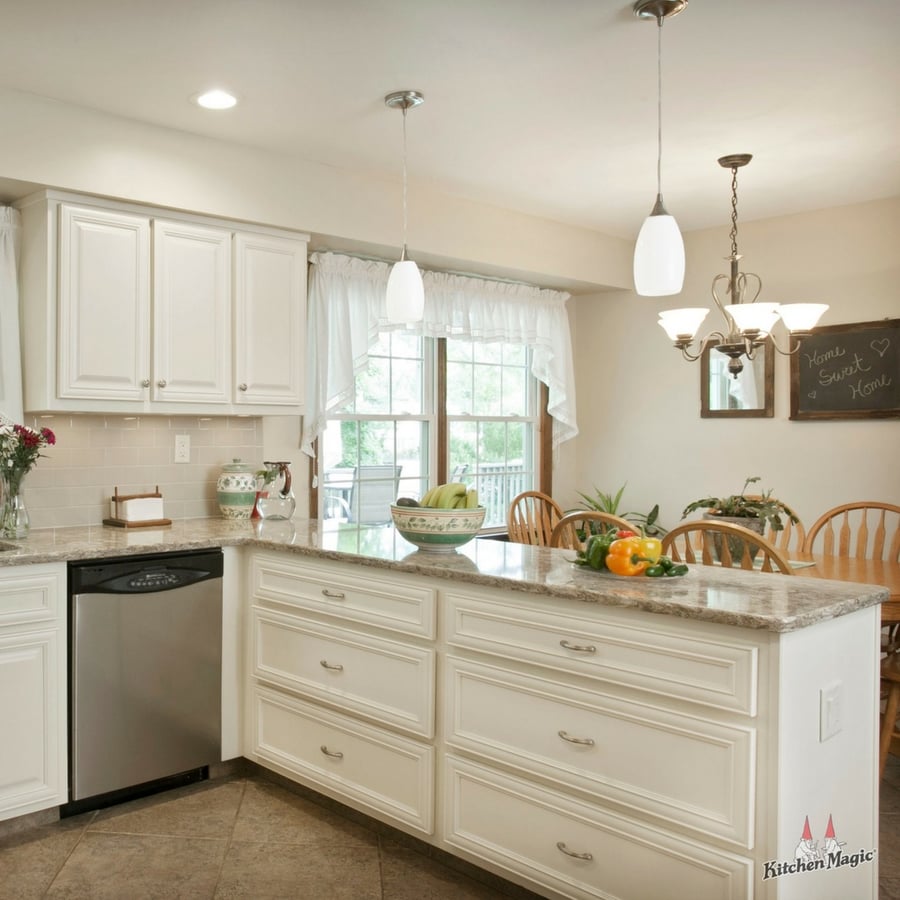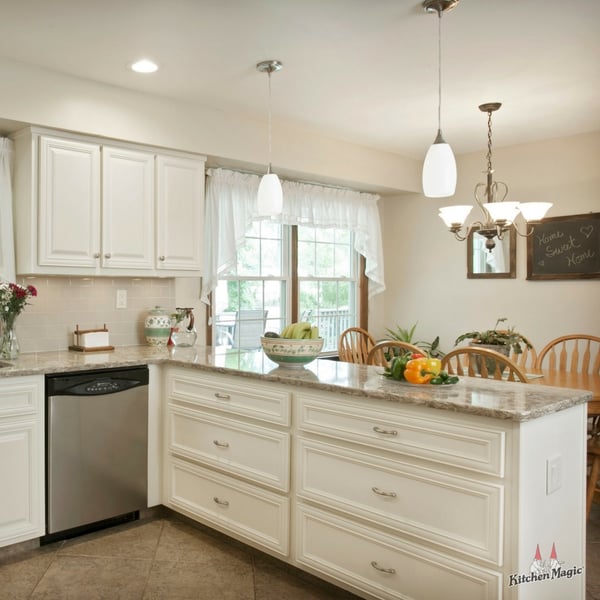 4. Matte black
The matte black trend is hot right now, so why not celebrate it with your pendants? Or, if you like the idea but don't want to use it on permanent selections—like cabinets—matte black pendants (though an enduring aesthetic many homeowners love regardless of trends) can be swapped for a different look later on.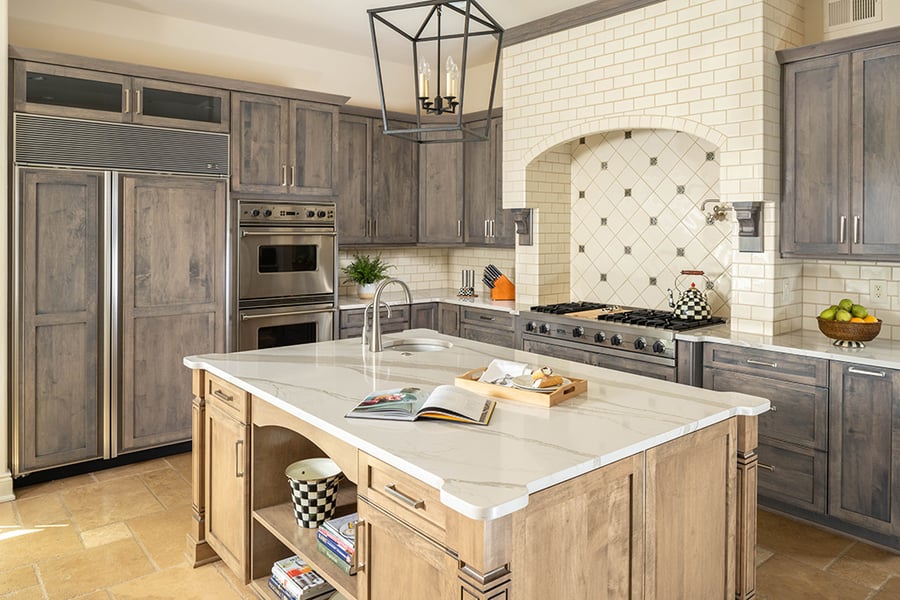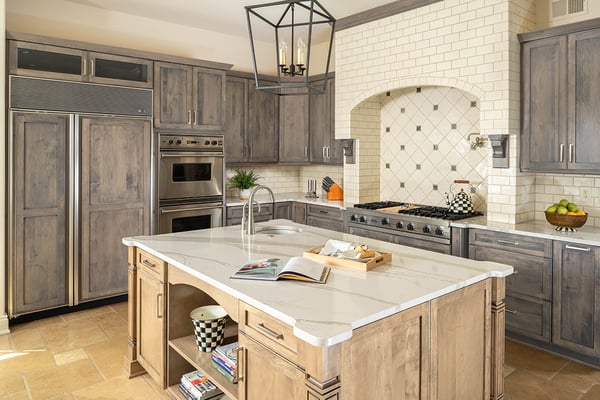 5.
Bell jars or industrial pendants
Bell jar pendants are inspired by the glass jars that display curiosities in laboratories, while industrial-themed lights hail from manufacturing plants and agricultural settings. Therefore, these fixtures have a timeless quality and work with any design—traditional, rustic, or contemporary.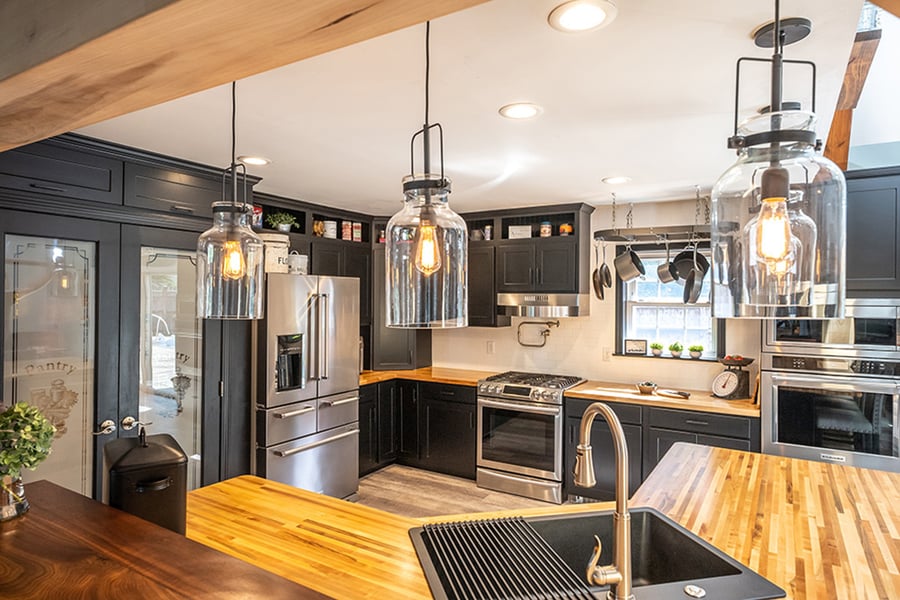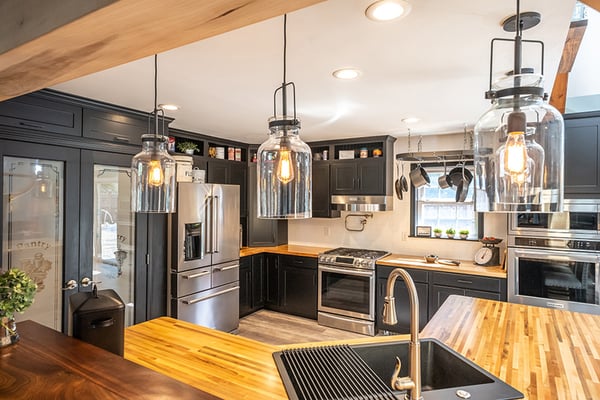 6. Art deco lights
The mid-century modern trend has a competitor—art deco design. Your pendants can celebrate the art deco movement via geometric shapes or patterns and/or glamorous finishes.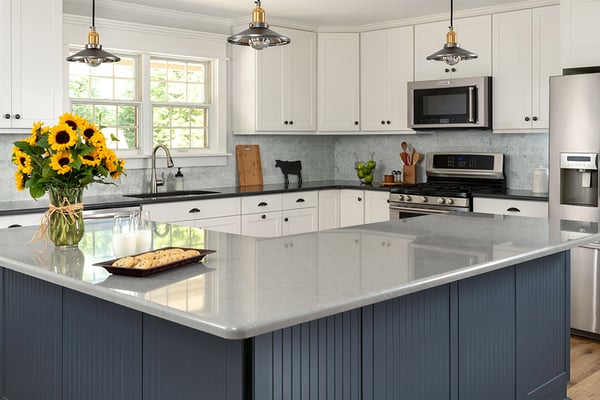 Where can I book the finest kitchen remodel in Bucks County?
Want to make the most of the central cooking, work and task station in your kitchen? Ready to choose your own "hot" kitchen pendants? No matter if you live in – or elsewhere in the area, just bring your kitchen plans over to the Kitchen Magic experienced team or fill out our convenient online form and let us help you design the kitchen of your dreams! Count on our well-trained and experienced team to guide you throughout the entire process. Get in touch with us today!